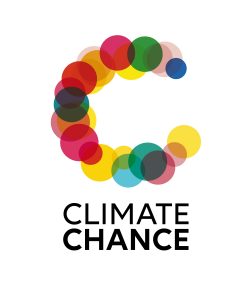 [submitted by Climate Chance]
Climate Chance is delighted to announce the dates and location of the upcoming Climate Chance Summit Africa - 2020 which will be hosted by the City of Kigali, Rwanda from the 14th to the 16th of September.
Climate Chance and its partners
The Climate Chance Summit Africa 2020 will be co-organised with ICLEI Africa who, alongside the Summit, will be hosting their « Local Climate Solutions for Africa Congress » event. Climate Chance will also be working with many partners including RALGA (Rwanda Association for Local Governments Authorities), UCLG-A (United Cities and Local Governments - Africa), CEMR (Council of European Municipalities and Regions), C40, CoMSSA (Covenant of Mayors of Sub-Saharan Africa) and more to form attractive and plentiful programme content aimed to inspire local climate action across the African continent.
A moment for the coalition members to gather and collectively find solutions
9 thematic workshops for each African coalition will take place in order to guarantee a zone dedicated to networking, the sharing of good practices and the exchange of skills and knowledge related to 9 major climate-related topics which are :
Access to climate finance

Sustainable cities and urban development

Agriculture, food and reforestation

Renewable energy and energy efficiency

Sustainable mobility and transport

Adaptation and water

Sustainable buildings and construction

Education and training on climate change

Circular economy.
Members of the African Coalitions as well as curious participants are invited to take part in these workshops. Another important part of these workshops includes the refining of each coalitions' roadmaps, the aim being to come up with more concrete solutions facing "how" the coalitions can work together to reach the objectives of the coalition (as defined in their roadmaps since 2018).
Follow us on social media for all the latest news on the Summit
Be sure to find out all the latest information on the #ClimateChanceSummitAfrica such as registrations, the call for contributions, the programme and more via our social media! On Facebook, Twitter and Linkedin, see you soon in Kigali!
Kigali, Rwanda