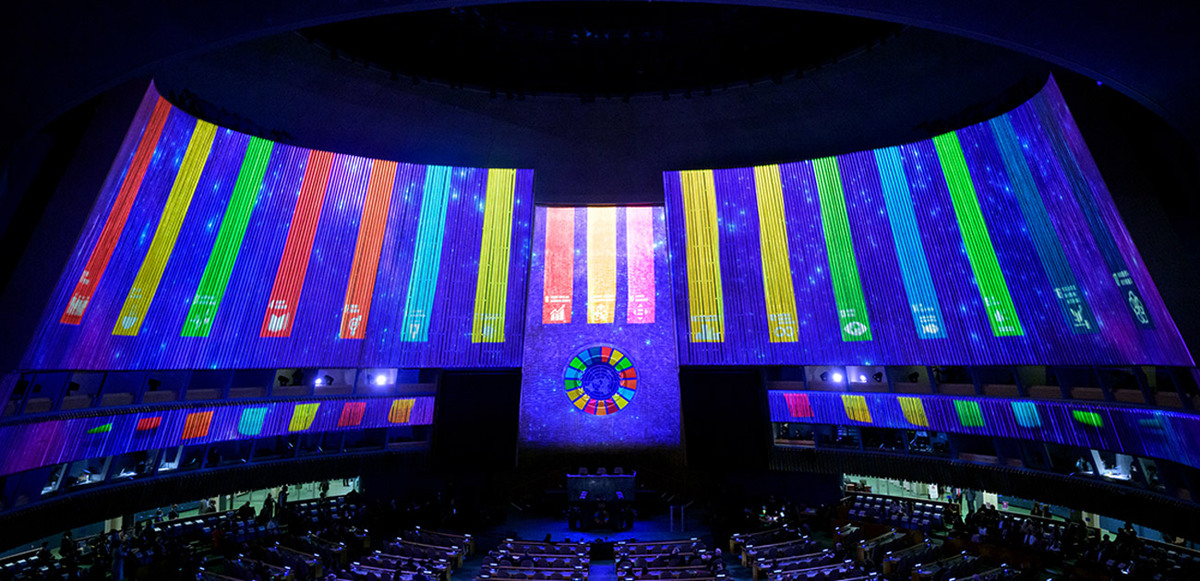 Local and Regional Governments Forum
16 September at UN HQ
The Local and Regional Governments Forum will be taking place within the SDG Summit's Mobilization Day at the United Nations Headquarters on Saturday 16 September, organized fully in-person. The LRG Forum will focus on announcing new commitments towards bringing SDG implementation back on track, as well as highlighting high-impact localization policies, coalitions and partnerships for the goals currently in place and localization needs and challenges.
You can find the concept note and program for the Local and Regional Governments Forum for your reference here.
Local2030 Coalition: Pushing Key Transformations and Achieving the SDGs by 2030
Besides the Forum, and aligned with the SDG Summit's call to close the gap in the implementation, the UN is seeking to rally all actors behind a set of high impact initiatives aimed at mobilizing leadership and investment for the SDGs. One of these High-Impact Initiatives is on SDG Localization and will have a dedicated session on 17 September, led by Local 2030 with the collaboration of UCLG, as part of the SDG Summit's Acceleration Day. The session will spotlight practices, initiatives, and solutions accelerating localized efforts for the achievement of the 2030 Agenda, and provide lessons learned from efforts on the ground. It also aims to channel greater SDG financing towards the local level to scale up progress.We will make sure to share more information.
Side event "Localizing the 2030 Agenda: transformative coalitions with local and regional governments"
The GTF will organize a side event during the Acceleration Day of the SDG Action Weekend, on Sunday 17, September, together with Poland and Zimbabwe as co-chairs of the Group of Friends of UN-Habitat, Sustainable Urbanization and the New Urban Agenda, as well as with UN-Habitat, UNFPA, the Major Group for Children and Youth - Migration Youth and Children Platform, and the Huairou Commission.
During this side event, the contributions of the local and regional government constituency to the High Impact Initiative on SDG Localization will be presented.Currently, over 40 High-Impact Localization policies are on display in the High-Impact Localization Platform, building on our global strategy to contribute to the SDGs.
Other key events for the constituency
16 September
13:15-14:45 "Women-led Cities: Bringing Gender Responsive Actions, Solutions and Partnerships from the Local Level to Scale"
19:00 GTF Reception at the Millennium Hilton One UN Hotel
17 September
10:00-14:45 Midpoint Moment Generation Equality