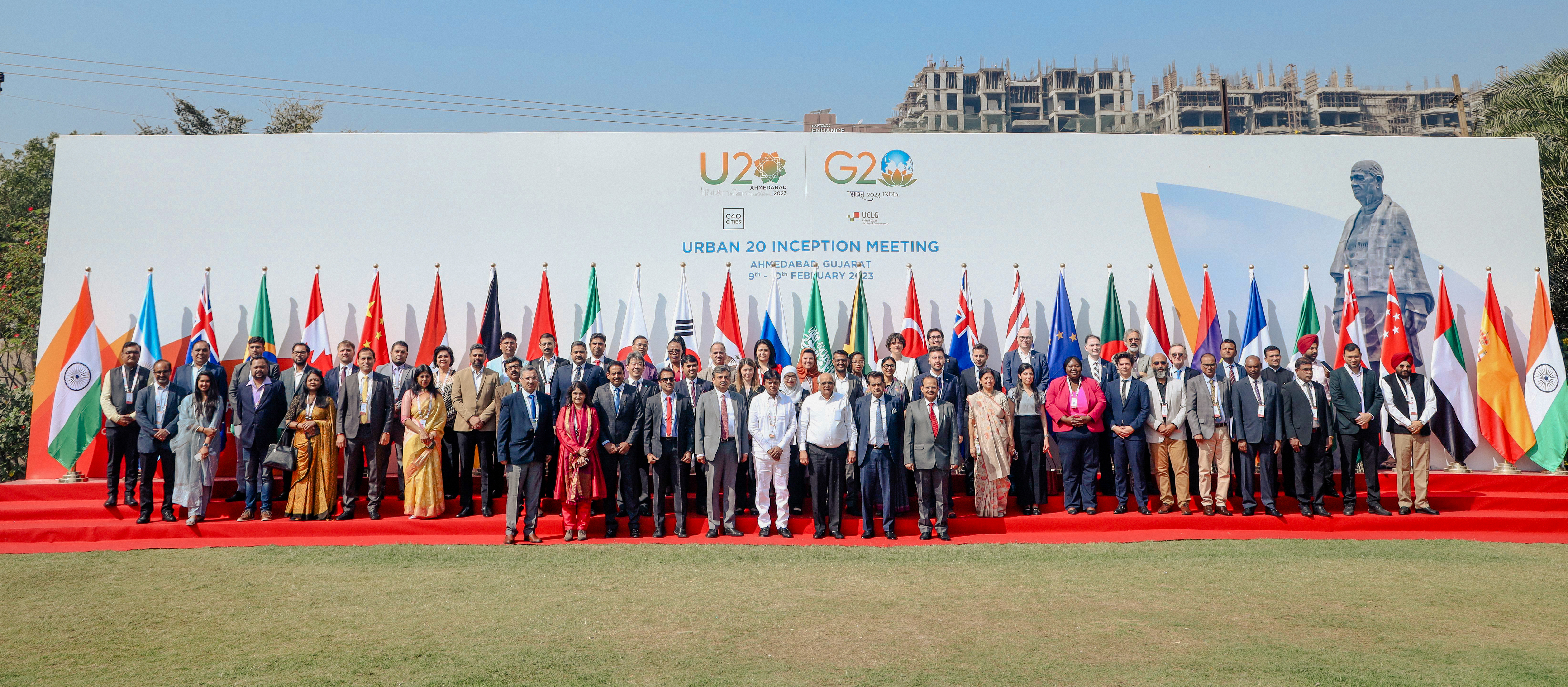 The 2023 Urban 20 (U20) Summit will be taking place in Ahmedabad from 7-8 July 2023. The U20 seeks to coordinate a joint position among the mayors of both G20 and non-G20 major cities, to inform and nurture the discussions of national leaders at the G20. The U20 is an official Engagement Group under the Indian G20 and is considered a key opportunity for cities to demonstrate that policies and practices adopted and propagated by cities have powerful implications for achieving global agendas of development.
Ahmedabad as chair city of the U20 has adopted 6 key priority areas for this year's U20 cycle in line with India's G20 theme of 'One Earth, One Family, One Future'. The sixth U20 cycle will emphasize moving from intention to action and to draft a roadmap for global change that will close the gaps between policy and practice at all levels of governance. The 6 key priority areas in question of the sixth U20 cycle are:
Encouraging Environmentally Responsible Behaviors considering how behavioral change across urban ecosystems can improve day-to-day livelihoods.

Ensuring Water Security promoting institutional and regulatory frameworks to protect and revitalize water resources and promote accountable service delivery.

Accelerating Climate Finance for an enabling environment at all levels to ensure the flow of climate finance.

Championing Local Identity and illustrating its connection with long-term resilience.

Reinventing Frameworks for Planning and governance shifting from a regulatory to a strategic urban planning framework.

Catalysing Digital Urban Futures guaranteeing that technology and digitalization leaves no one and no place behind.
The U20 Summit is expected to include the official presentation of the U20 Communique to the G20 Presidency, a strategic discussion on the priorities in question, engagement with the G20 and host side events from a myriad of actors ranging from city networks, international organizations, and civil society organizations. UCLG is, together with C40, the co-convener of the initiative, and has an active role in supporting Ahmedabad in delivering the objectives, meetings and outcome documents. The city of Ahmedabad is supported by the National Institute of Urban Affairs (NIUA), the All India Institute of Local Self Government (AIILSG) and the nodal ministry involved from the G20 is the Indian Ministry of Housing and Urban Affairs (MoHUA).
For more information on the Urban 20 Summit, please contact UCLG at [email protected] or the U20 general email at [email protected]. Access the Urban 20 website with this link and the U20 India website with this link.   
About Urban 20
Urban 20 is a city diplomacy initiative that brings together cities from G20 member states under a common framework to discuss global economic, climate and development issues. The cities form a common position and issue recommendations for consideration by the G20 presidency and heads of state, enhancing the role of cities as global economic and political leaders.
The U20 initiative is permanently convened by C40 Cities and United Cities and Local Governments, under the leadership of a chair city that changes each year. Prior U20 cycles were chaired by Buenos Aires and Paris (2018), Tokyo (2019), Riyadh (2020), Rome and Milan (2021) as well as Jakarta and West Java (2022).